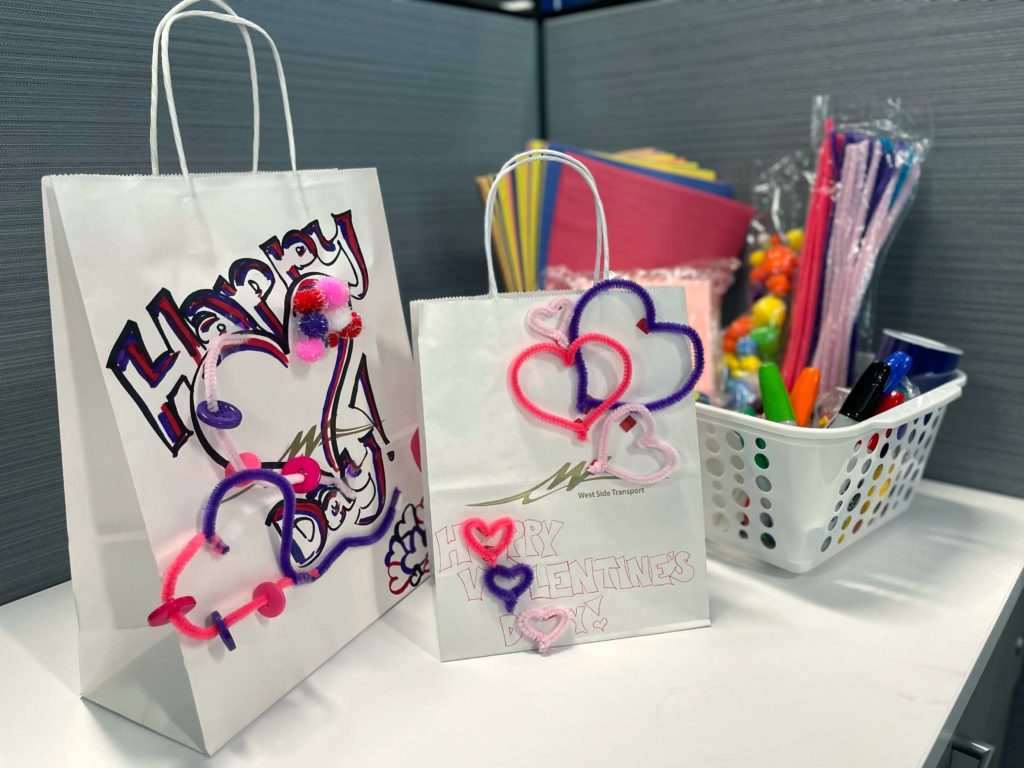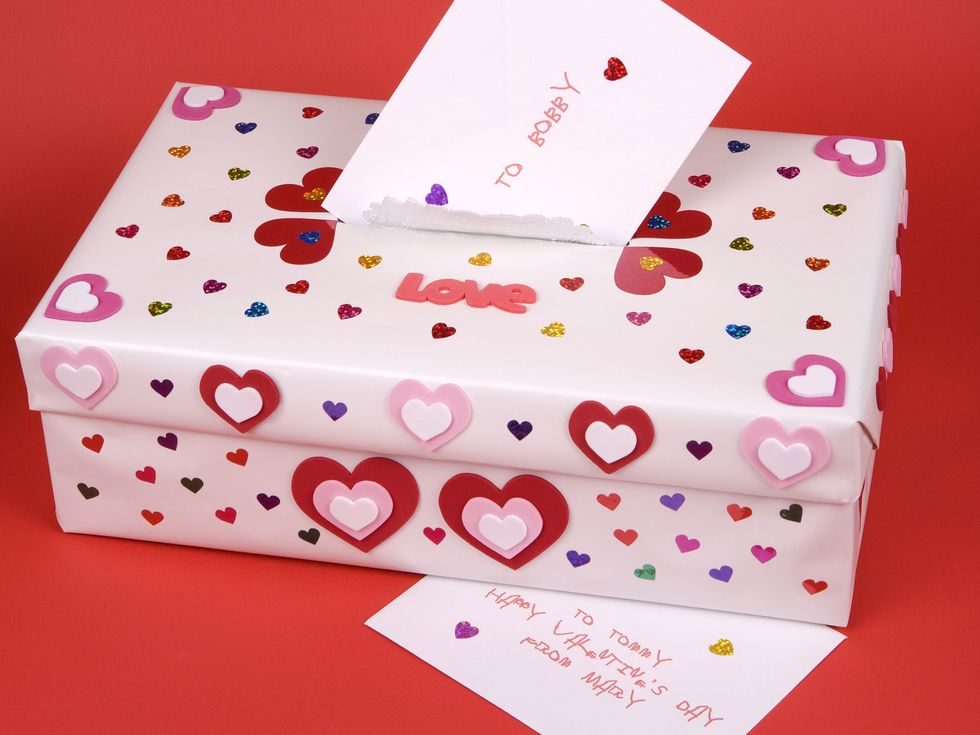 It's time to be a kid again this Valentine's Day at West Side! When's the last time you handed out Valentine's to your friends? It's probably been a few decades! Well, here's a chance to do just that!
Design your own Valentine's Bag or Box and bring it on Valentine's day (Monday, the 14th) and bring Valentine's to hand out! You can walk around any time on Monday, the 14th, to place your Valentine's in other's bags/boxes.
A "class list" will be sent out that will have employee names to make your Valentine card making easier! Participation is not required and you do not need to make a Valentine for everyone.
We will have small and large white West Side bags and decorating materials the week of the 7th for anyone that wants to make one. You can make your own as well from shoe boxes, bags, or anything you want from home! Bags and decorating materials will be in Sarah's office! Outside terminals: see your terminal manager.
We'll also be doing the Wheel of West Side, Valentine's Day style! So make sure to stop by the front entrance for your chance to win some goodies!
Questions? Email Sarah at svavricka@westsidetransport.com or Rachel at rhansen@westsidetransport.com