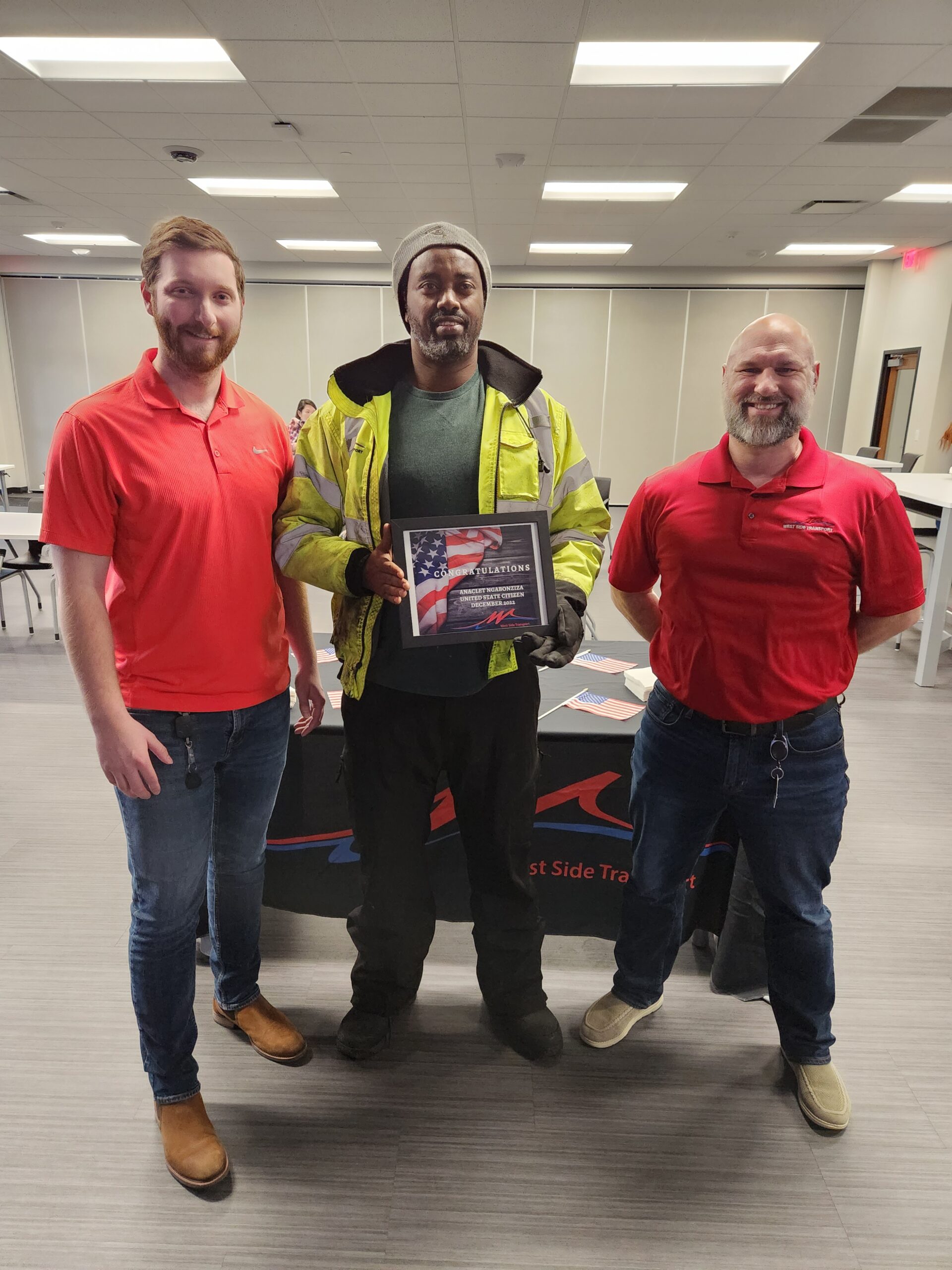 West Side Transport driver, father, and husband recently earned his full U.S. Citizenship. Anaclet "Gabo" Ngabonziza immigrated to America in 2016 from Rwanda as a political refugee, escaping the horrors of a civil war. 
He found his way to the Minneapolis, MN area and had to quickly acclimate to a new culture and language. There he learned English, in addition to four other languages he speaks, while waiting for his work permit. In 2019 he enrolled in truck driving school where he earned his CDL and started driving professionally. Gabo chose to be a truck driver for the sense of freedom it brings him. 
In 2021 he joined West Side Transport and has been with us since then as a Minnesota Flex & Hub driver. Ben Goyette, Operations Manager, had this to say: "Gabo has done an excellent job from day one. He's always enthusiastic and in a positive mood; our customers enjoy working with and seeing him daily. He's great at communicating any issues that arise and I'm very happy Gabo is part of the team. He's an all around great guy and works hard at everything he does. The sky is the limit for him."
In order to achieve citizenship he had to learn to read, write, and speak English and learn our history and civics. Gabo also had to demonstrate good morale character, subject himself to naturalization interviews, pay fees, have his biometrics documented, and finally take an Oath of Allegiance to the United States. 
Gabo said he was very happy to feel supported by his West Side family and announced that his wife recently gave birth to their baby daughter, Inkindi. 
What a great way to start the year! We are so very proud to call Gabo our fellow American. Congratulations!